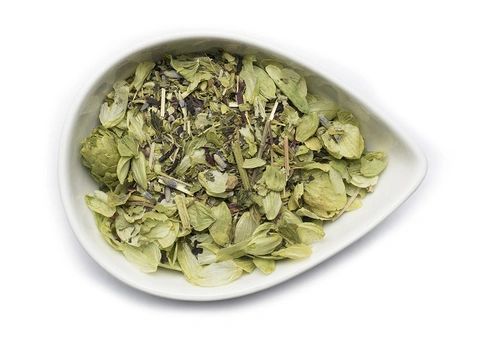 Relax with some of this full flavored infusion blend at the end of a hectic day. We almost called this Sleep on Rocks because it works so well. Fidnemed means a sacred and quiet forest grove; imagine falling asleep surrounded by beautiful botanicals as you enjoy a cup of this tea.
TASTE
Citrus flavors blended with sweet cranberry notes.
AROMA
Zesty and tangy with strong floral aromas.
BREWED COLOR AND TIME
Red. 3-4 minutes
CAFFEINE CONTENT
Caffeine free
INGREDIENTS
Organic Lemon Balm, organic Hibiscus flowers, organic Skullcap, organic Passionflower, organic Hops flowers, organic Valerian root, and organic Lavender flowers