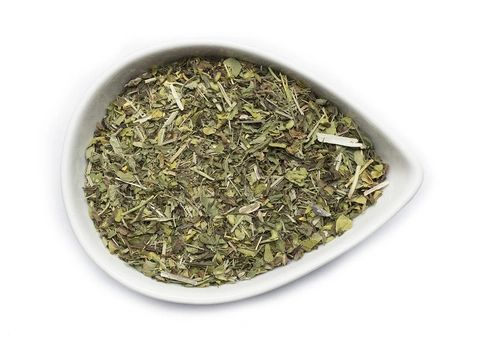 The name says it all. The soothing and tasty herbs in this infusion are commonly used to support good digestion and general stomach health. This gentle blend is useful in calming an upset tummy or an upset mind, and makes a wonderful beverage to sip after a large meal.
TASTE
Summery with a clean finish and soft floral compliments.
AROMA
Piquant and invigorating with a daring mint and floral medley.
BREWED COLOR AND TIME
Light gold. 3-4 minutes
CAFFEINE CONTENT
Caffeine free
INGREDIENTS
Organic Catnip, organic Spearmint, organic Lemongrass, organic Calendula flowers, organic Skullcap, organic Rosemary, organic Sage leaf, and organic Fennel seed.