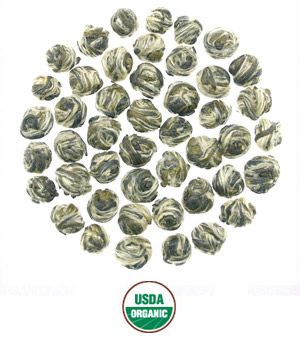 truly premium jasmine pearl, made with tender spring-harvested green tea buds, hand-rolled and infused deeply with fresh jasmine flowers harvested at their peak aroma. Jasmine blossoms open during the evening, and are layered amongst tea leaves to impart their delicate fragrance.
Tasting Notes: Tender tea leaves, hand-rolled and deeply infused with the sweet aroma of jasmine blossoms
Ingredients: Organic green tea with jasmine.