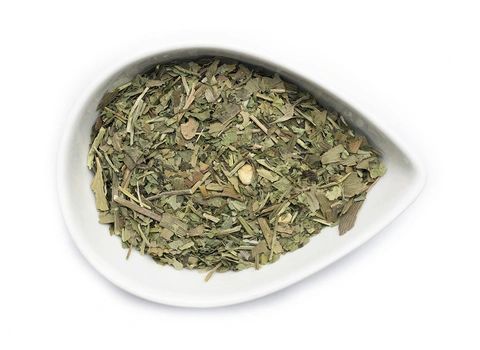 Need an extra boost? This mentally refreshing infusion is crafted to help give you feelings of clarity and precision. Blended with traditional memory or "brain" herbs, this herbal minty tea is sure to clear up any foggy moments you may have and boost your retaining power.
TASTE
A beautiful arrangement of fresh green vigor. Great iced.
AROMA
Silken and smooth with a subtle contribution of refreshing mint.
BREWED COLOR AND TIME
Yellow. 4-5 minutes
CAFFEINE CONTENT
Caffeine free.
INGREDIENTS
Organic Gingko leaf, organic Gotu Kola, organic Peppermint, organic Red Clover herb, organic Rosemary, organic Ginger root, and organic Stevia.