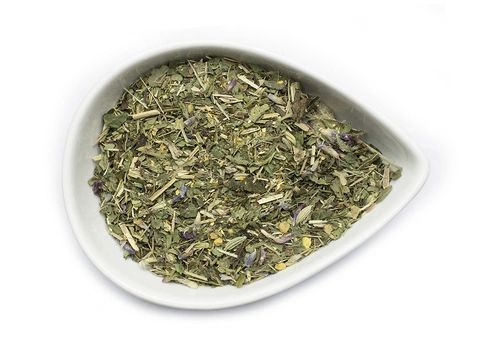 Now made with organic Bee pollen! This refreshingly cool, minty flavored infusion with citrus undertones can assist you with the discomfort and symptoms associated with allergy season. Consider taking it ahead of time to prepare yourself. Effective on its own it also combines well with our Nettle Extract or Nettle Capsules for extra fighting power.
TASTE
A surprisingly fresh finish with a tingling mint linger.
AROMA
An invigorating green medley with an herbaceous prominence.
BREWED COLOR AND TIME
Light bronze. 3-4 minutes
CAFFEINE CONTENT
Caffeine free
INGREDIENTS
Organic Nettle leaf, organic Fennel seed, organic Lemongrass, organic Spearmint leaf, organic Bee pollen, organic Calendula flowers, organic Peppermint leaf, organic Red Clover blossoms and herb, organic Lavender flowers, organic Blue Vervain, and organic Stevia leaf.