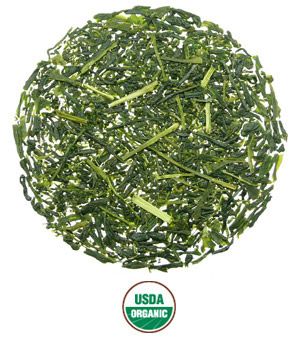 Sencha is the traditional steamed green tea of Japan. Steaming preserves tea's fresh character and vivid green color by quickly halting natural tea oxidation. Sencha is finished with a light roast to develop a light pine aroma. Sencha's bright green infusion has a refreshing energy with a balance of juicy-sweet flavor, deep umami and a crisp, refreshing finish.

Tasting Notes: Premium Japanese green tea with a rich mouthfeel and long-lasting fresh flavor
Ingredients: Organic green tea.
Additional Info: Green Teas are enjoyed worldwide for their invigorating, fresh character preserved through various crafting styles and firing methods.