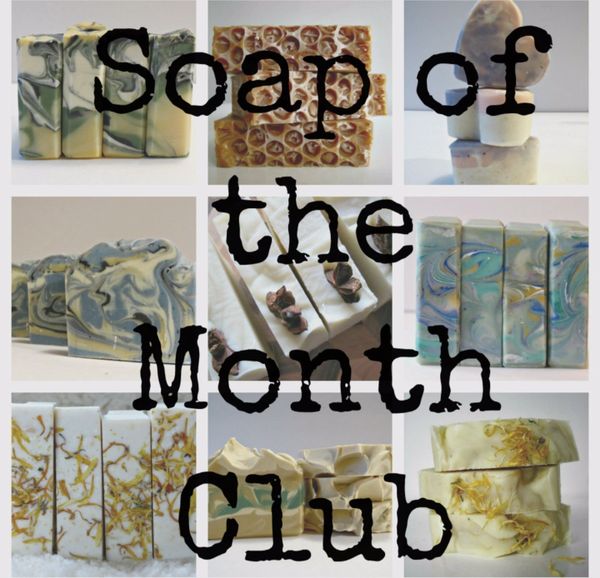 Join our Soap of the Month Club, and receive a new and different soap each month. Want to share your soap with your family and friends? Pick our multi-soap package, and save money.
Sensitive skin? No problem, just pick our Essential Oil package.
Soap package options are
1. One Soap per Month $6.50 + s & h ($12.45)
2. Two Soaps per Month $12.00 + s & h ($17.95)
3. Three Soaps per Month $15.00 + s & h ($20.95)
4. Essential Oil Soap only $ 6.50 + s & h ($12.45)
Orders will be booked on the 1st of each month, and mailed on the 6th.
Flat rate shipping ($5.95). Cancel anytime.
SUBSCRIPTION INSTRUCTIONS.
AFTER ADDING TO CART GO BELOW AND SELECT SUBSCRIBE AND CHOOSE YOUR OPTIONS.
JOIN NOW